RedTie Transportation is the premier provider of high end Transportation, throughout the country. We specialize in luxury limousines for all occasions, wherever the location it may be. Our top of the notch limousine are available to add that extra special touch. If you are looking for something extraordinary in a special occasion, keep in mind we are here to serve with the best.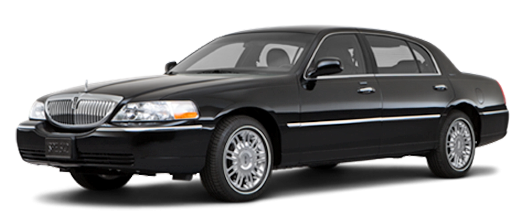 RedTie Transportation has become the premier San Francisco limo service by providing their clients with impeccable service, the best selection of luxury limos in the Bay Area, and the most flexible rates in the industry. From San Francisco wedding limousines to Bay Area sporting event transportation to SF prom limos, airport shuttle service, or any occasion that you'd like to make extra special, call the luxury ground transportation specialists at Redtie when you want the very best. Our San Francisco limo amenities are designed to impress and delight you no matter where we're taking you.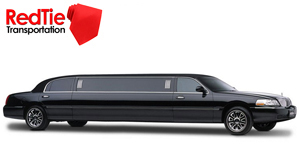 The traditional Lincoln Stretch limousine is a stylish, and sophisticated look, for any event. We carry a full array of new model Lincolns in various sizes and styles. This vehicle is available for corporate conventions and other special events.
Passengers: Up to 6, 8 and 10.
Whatever the occasion, the team at RedTie is here to look after you and ensure your journey is as enjoyable as possible. Our friendly drivers will make you feel welcome from start to finish and assist you in any way they can. We understand that your needs are unique and will cater our service accordingly. Our mission is to make you feel special every time you choose us, have a comfortable journey and arrive at your destination safely and efficiently. We apply this to all or our services, which include:
Check our fleet for any of you limo needs and Special prices for our Oakland Limo Services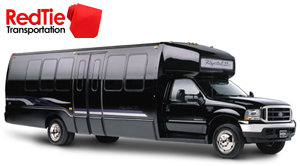 RedTie lets you take the party on the road! For the ultimate in luxury transportation, this brand new, state of the art, luxury Limo Bus includes fine leather perimeter seating, built-in bars, fiber optic lighting, stereo CD, DVD player, and Plasma TV.
Passengers: Up to 20.

About Oakland
Oakland's territory covers what was once a mosaic of coastal terrace prairie, oak woodland, and north coastal scrub. Its land served as a rich resource when its hillside oak and redwood timber were logged to build San Francisco, and Oakland's fertile flatland soils helped it become a prolific agricultural region. In the late 1860s, Oakland was selected as the western terminal of the Transcontinental Railroad. It continued to grow into the 20th century with its busy port, shipyards, and a thriving automobile industry. Following the 1906 San Francisco earthquake, many San Franciscans relocated to Oakland, enlarging the city's population, increasing its housing stock and improving its infrastructure. asteady influx of immigrants during the 20th century, along with thousands of African-American war-industry workers who relocated from the Deep South during the 1940s, have made Oakland one of the most ethnically diverse major cities in the country. Oakland is known for its history of political activism, as well as its professional sports franchises and major corporations, which include health care,dot-com companies and manufacturers of household products. The city is a transportation hub for the greater Bay Area, and its shipping port is the fifth busiest in the United States. Oakland has a Mediterranean climate with an average of 260 sunny days per year. Lake Merritt, a large estuary centrally located east of Downtown, was designated the United States' first official wildlife refuge. Jack London Square, named for the author and former resident, is a tourist destination on the Oakland waterfront. Little progress has been made in reducing the city's high crime rate; violent crime is primarily concentrated in certain neighborhoods, although property crime remains problematic throughout the city. Oakland is continually listed among the top cities in the United States for sustainability practices, including a No. 1 ranking for usage of electricity fromrenewable resources.