All 6 passenger standard SUV limos provided by RedTie are fully equipped with stereo CD-DVD player, LCD TVs, iPod hook-up. Getting any of our standard SUV limos together with our professional limo services will turn your transportation into a memorable experience. Call us to get your most affordable rates and book your desired SUV limo with us.
RedTie offers a seven-passenger sports utility vehicle that delivers ample space without sacrificing style. Our SUVs seat seven adults plus luggage. Enjoy the safety and security of a 4-wheel drive combined with all the comforts of a limousine.
Passengers: Up to 6.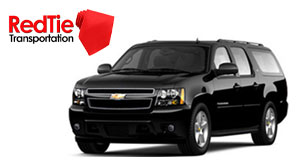 Here are some of the services we provide: