Style, comfort and sheer luxury are always at the heart of our business, and no limo demonstrates that better than the Lincoln Town Car!
The classic Lincoln Town Car limousine is the perfect choice for a group or the independent traveler. With their Beautiful leather interiors why not relax and enjoy the experience of riding in these most impressive and spacious limousines. Complimentary bubbly is included on every journey.
RedTie proudly presents an updated fleet of Lincoln Town Cars, considered the flagship of corporate transportation. Each spacious vehicle offers ample leg and head room, and can accommodate up to four adult passengers.
Passengers: Up to 4.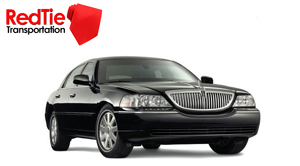 Here are some of the services we provide: