To and from Airport (SFO, OAK and SJC) transfers can get stressful at times, specially when you have to worry about traffic, car park expenses, carrying luggage and queuing for a Bus or Taxi. So why not forget about all that next time you travel and let us provide you with a comfortable ride.
A Chauffeur will pick you up in a Luxury Car from your residence or office, help you with the luggage and drive you safely to the Airport. When arriving back we will "meet & greet" you and get you to your desired destination.
RedTie Transportation


Our services begin when you book your professional chauffeur either via our online form or phone call. Your driver personally attends to any of your special requirements that you've requested. At you're departure address you're greeted with a smile and salutation. The door is opened for you and or your client/s and you enter our limousine. There is the current days newspaper and a fresh bottle of water waiting for you and your clients, if required.
Whatever the occasion, the team at RedTie is here to look after you and ensure your journey is as enjoyable as possible. Our friendly drivers will make you feel welcome from start to finish and assist you in any way they can. We understand that your needs are unique and will cater our service accordingly. Our mission is to make you feel special every time you choose us, have a comfortable journey and arrive at your destination safely and efficiently. We apply this to all or our services, which include:
RedTie Transportation
RedTie Transportation is the premier provider of high end Transportation, throughout the country. We specialize in luxury limousines for all occasions, wherever the location it may be. Our top of the notch limousine are available to add that extra special touch. If you are looking for something extraordinary in a special occasion, keep in mind we are here to serve with the best.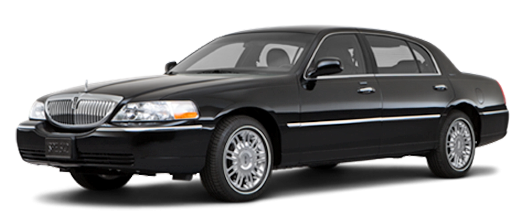 RedTie Transportation has become the premier San Francisco limo service by providing their clients with impeccable service, the best selection of luxury limos in the Bay Area, and the most flexible rates in the industry. From San Francisco wedding limousines to Bay Area sporting event transportation to SF prom limos, airport shuttle service, or any occasion that you'd like to make extra special, call the luxury ground transportation specialists at Redtie when you want the very best. Our San Francisco limo amenities are designed to impress and delight you no matter where we're taking you.
Choose from our carefully selected fleet of luxury limousines and enjoy exclusive luxury treatment. Our hire service comes with dedicated and professional drivers to keep you constantly on the move, whenever required. Our chauffeurs are professionally trained to be at your service with professionalism and friendliness. We have been operating for several years, successfully providing a professional service to many clients. While we provide the highest quality limousine service to be found in the Bay Area, our rates are also among the most competitive
About Burlingame, ca
Burlingame is a city in San Mateo County, California. It is located on the San Francisco Peninsula and has a significant shoreline onSan Francisco Bay. The city is named after diplomat Anson Burlingame. It is renowned for its many surviving examples of Victorian architecture, its affluence, and its high quality of residential life. Burlingame was settled by wealthy San Franciscanslooking for a better climate for their second homes. Beginning in the 1960s a population increase and its proximity to theSan Francisco International Airport generated airline support services growth. As of the 2010 U.S. Census, Burlingame had a population of 28,806. In the state legislature Burlingame is located in the 8th Senate District, represented by Democrat Leland Yee, and in the 19th Assembly District, represented by Democrat Jerry Hill. Federally, Burlingame is located in California's 12th congressional district, which has a Cook PVI of D +22 and is currently represented by Democrat Jackie Speier who currently lives in near-by Hillsborough. In the 1920s Burlingame became a location for automobile retailers. In 1958 Burlingame annexed the area including Burlingame Plaza and Mills Peninsula Hospital. Due to the proximity to San Francisco International Airport and a population increase beginning in the 1960s, various airline support service businesses opened in Burlingame. As of 2002, most of the businesses in the Rollins Road industrial area serve the airline industry due to the proximity to San Francisco International Airport; the Rollins Road area also has car service businesses. Mills Peninsula Health Services, the largest employer in Burlingame, employs around 2,500 people. LSG/Sky Chefs, Inc., the eighth-largest employer in terms of Burlingame operations, has around 281 people employed there.[10] Guittard Chocolate Company is headquartered in Burlingame; as the city's 10th largest employer it has around 210 employees.Virgin America's headquarters are located in Suite 450 at Bay Park Plaza II in Burlingame; as the 13th largest employer, Virgin America has around 200 employees at its headquarters.The online discount brokerage Zecco.com operates one of two California offices in Burlingame. The United States division of Natsume, a video game company, is headquartered in Burlingame. China Airlines operates the San Francisco Branch Office (Chinese: 舊金山分公司 Jiùjīnshān Fēngōngsī') in Burlingame. The Bay Area Laboratory Co-operative (BALCO), the company made famous by the baseball steroid scandal, was headquartered in Burlingame. In previous eras All Nippon Airways located its San Francisco Office in Burlingame.