RedTie Transportation in Marin County
RedTie Transportation is the premier provider of high end Transportation, throughout the country. We specialize in luxury limousines for all occasions, wherever the location it may be. Our top of the notch limousine are available to add that extra special touch. If you are looking for something extraordinary in a special occasion, keep in mind we are here to serve with the best.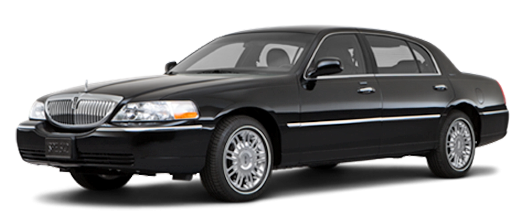 RedTie Transportation has become the premier San Francisco limo service by providing their clients with impeccable service, the best selection of luxury limos in the Bay Area, and the most flexible rates in the industry. From San Francisco wedding limousines to Bay Area sporting event transportation to SF prom limos, airport shuttle service, or any occasion that you'd like to make extra special, call the luxury ground transportation specialists at Redtie when you want the very best. Our San Francisco limo amenities are designed to impress and delight you no matter where we're taking you.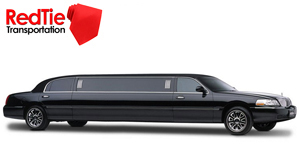 The traditional Lincoln Stretch limousine is a stylish, and sophisticated look, for any event. We carry a full array of new model Lincolns in various sizes and styles. This vehicle is available for corporate conventions and other special events.
Passengers: Up to 6, 8 and 10.
Whatever the occasion, the team at RedTie is here to look after you and ensure your journey is as enjoyable as possible. Our friendly drivers will make you feel welcome from start to finish and assist you in any way they can. We understand that your needs are unique and will cater our service accordingly. Our mission is to make you feel special every time you choose us, have a comfortable journey and arrive at your destination safely and efficiently. We apply this to all or our services, which include:
Check our fleet for any of you limo needs and Special prices for our Marin Limo Services
RedTie offers a seven-passenger sport utility vehicle that delivers ample space without sacrificing style. Our SUVs seat seven adults plus luggage. Enjoy the safety and security of a 4-wheel drive combined with all the comforts of a limousine.
Passengers: Up to 7.
Marin County is one of the original 27 counties of California, created February 18, 1850, following adoption of the California Constitution of 1849 and just months before the state was admitted to the Union. The origin of the county's name is not clear. One version is the county was named after Chief Marin, of the Coast Miwok, Licatiut tribe of Native Americans who inhabited that section and waged fierce battle against the early Spanish military explorers. The other version is that the bay between San Pedro Point and San Quentin Point was named Bahía de Nuestra Señora del Rosario la Marinera in 1775, and it is quite possible that Marin is simply an abbreviation of this name. The Coast Miwok Indians were hunters and gatherers whose ancestors had occupied the area for thousands of years. About 600 village sites have been identified in the county. The Coast Miwok numbered in the thousands. Today there are few left, and even fewer with any knowledge of their Coast Miwok lineage. Efforts are being made so that they are not forgotten. The English explorer and privateer, Francis Drake and the crew of the Golden Hind was thought to have landed on the Marin coast in 1579 claiming the land as Nova Albion. A bronze plaque inscribed with Drake's claim to the new lands, fitting the description in Drake's own account, was discovered in 1933. This so-called Drake's Plate of Brass was revealed as a hoax in 2003. In 1595 Sebastian Cermeno lost his ship, the San Agustin, while exploring the Marin Coast. The Spanish explorer Vizcaíno landed about twenty years after Drake in what is now called Drakes Bay. However the first Spanish settlement in Marin was not established until 1817 when Mission San Rafael Arcángel was founded partly in response to the Russian-built Fort Ross to the north in what is now Sonoma County. Mission San Rafael Arcángel was founded in what is now downtown San Rafael as the 20th Spanish mission in the colonial Mexican province of Alta California by four priests, Father Narciso Duran from Mission San Jose, Father Abella from Mission San Francisco de Asís, Father Gil y Taboada and Father Mariano Payeras, the President of the Missions, on December 14, 1817, four years before Mexico gained independence from Spain