RedTie Transportation in San Francisco
RedTie Transportation is the premier provider of high-end Transportation, throughout the country. We specialize in luxury limousines for all occasions, wherever the location it may be. Our top of the notch limousine is available to add that extra special touch. If you are looking for something extraordinary in a special occasion, keep in mind we are here to serve with the best.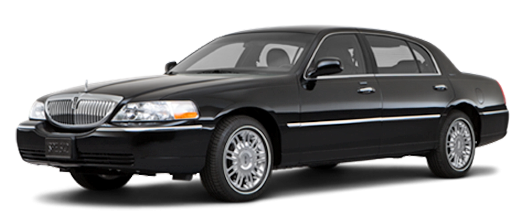 RedTie Transportation has become the premier San Francisco limo service by providing their clients with impeccable service, the best selection of luxury limos in the Bay Area, and the most flexible rates in the industry. From San Francisco wedding limousines to Bay Area sporting event transportation to SF prom limos, airport shuttle service, or any occasion that you'd like to make extra special, call the luxury ground transportation specialists at Redtie when you want the very best. Our San Francisco limo amenities are designed to impress and delight you no matter where we're taking you.
Whether you're planning service for a few VIPs or a convention of thousands, RedTie charter bus service is your source for filling all of your convention or group's transportation requirements.
Passengers: Up to 28.
Whatever the occasion, the team at RedTie is here to look after you and ensure your journey is as enjoyable as possible. Our friendly drivers will make you feel welcome from start to finish and assist you in any way they can. We understand that your needs are unique and will cater our service accordingly. Our mission is to make you feel special every time you choose us, have a comfortable journey and arrive at your destination safely and efficiently. We apply this to all or our services, which include:
Check our fleet for any of you limo needs and Special prices for our San Francisco Limo Services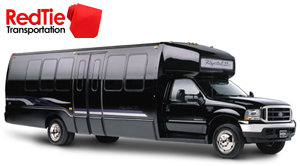 RedTie lets you take the party on the road! For the ultimate in luxury transportation, this brand new, state of the art, luxury Limo Bus includes fine leather perimeter seating, built-in bars, fiber optic lighting, stereo CD, DVD player, and Plasma TV.
Passengers: Up to 20.

About San Francisco
The only consolidated city-county in California, San Francisco encompasses a land area of about 46.9 square miles (121 km2) on the northern end of the San Francisco Peninsula, giving it a density of about 17,179 people per square mile (6,632 people per km2). It is the most densely settled large city (population greater than 200,000) in the state of California and the second-most densely populated major city in the United States after New York City. San Francisco is the fourth most populous city in California, after Los Angeles, San Diegoand San Jose, and the 14th most populous city in the United States—with a population of 805,235 as of the 2010 Census. The city is also the financial and cultural hub of the larger San Jose-San Francisco-Oakland metropolitan area, with a population of 7.6 million. San Francisco (Spanish for "Saint Francis") was founded on June 29, 1776, when colonists from Spain established a fort at the Golden Gate and a mission named for St. Francis of Assisi a few miles away. The California Gold Rush of 1849 brought rapid growth, making it the largest city on the West Coast at the time. Due to the growth of its population, San Francisco became a consolidated city-county in 1856. After three-quarters of the city was destroyed by the 1906 earthquake and fire, San Francisco was quickly rebuilt, hosting thePanama-Pacific International Exposition nine years later. During World War II, San Francisco was the port of embarkation for service members shipping out to the Pacific Theater. After the war, the confluence of returning servicemen, massive immigration, liberalizing attitudes, and other factors led to the Summer of Love and the gay rights movement, cementing San Francisco as a center of liberal activism in the United States. Today, San Francisco is one of the top tourist destinations in the world, and is renowned for its cool summers, fog, steep rolling hills,eclectic mix of architecture, and landmarks including the Golden Gate Bridge, cable cars, the former prison on Alcatraz Island, and itsChinatown district. It is also a primary banking and finance center.